Famous Ukrainian artist Olexandra Pryveda www.pryveda.com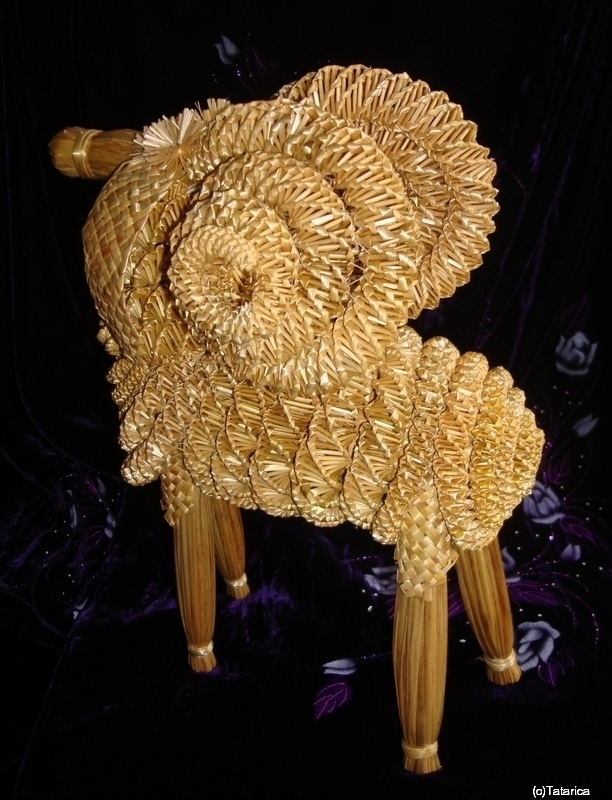 Olexandra Pryveda graduated from Lviv College of Applied Arts in 1974 and in 1982 from the Lviv State Institute of Applied and Decorative Arts, department of artistic textiles. She has participated in international, national and regional exhibitions. Her work can be found in private collections of Ukraine, Russia, Germany, Japan, Italy, Czeck Republic, France, UK, USA, Canada and Austria. She has exhibited in solo shows in 1993 at Lviv, and in 1996 at Vienne.
Pryveda is a member of the Artists, Union of Ukraine. She is a contemporary visual and textile artist, who is also highly skilled in several important Ukrainian folk art forms - the egg decorating tradition of pysanky, straw weaving and decorations, paper cutting, and hand woven traditional clothing.
Pysanka is an ancient tradition that dates back to the 3rd century B.C. In the Ukraine, eggs are a powerful symbol for fertility, the rebirth of the earth and the coming of spring. The tradition of decorating eggs is often associated with spring religious celebrations such as Easter.
Oleksandra's ancestors believed in the divine powers of straw and grain. The last sheaf of grain harvested from the field each year would be revered and kept in the house until the next harvest. There are many Ukrainian rituals and traditions associated with straw, including the belief that it could predict the future. Straw weavings were made for many of these rituals. Here are several her works: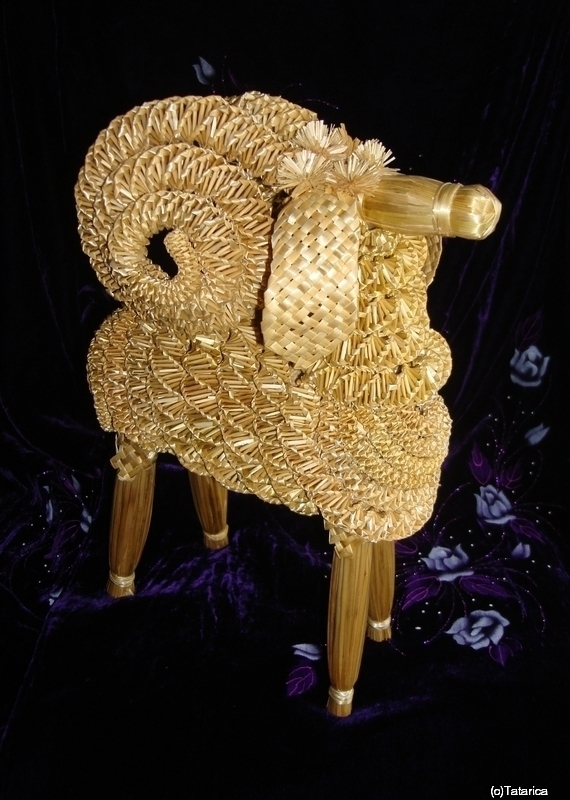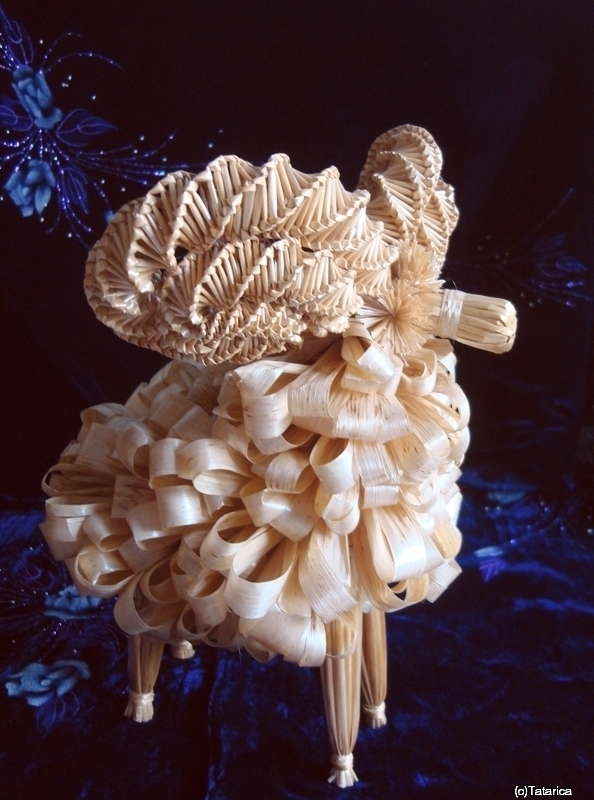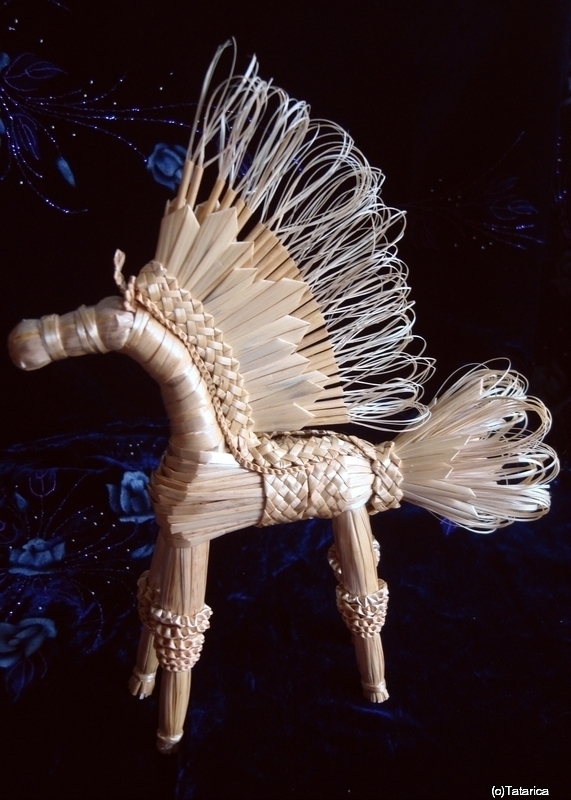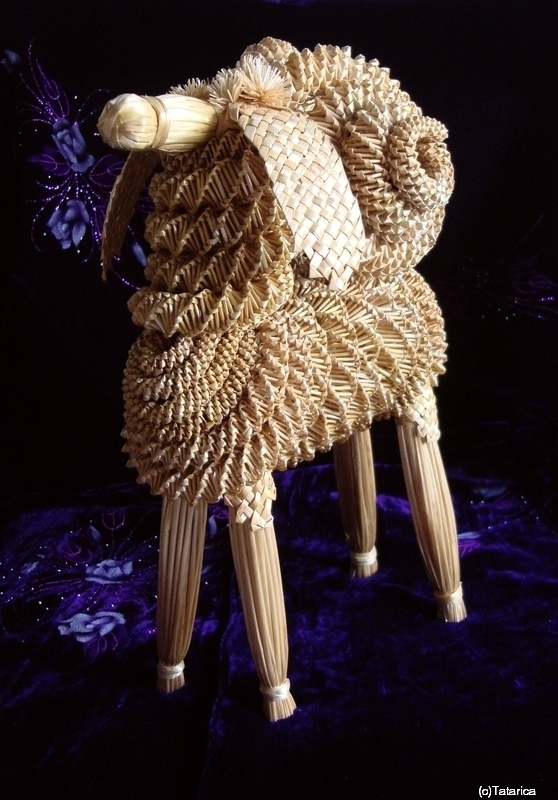 БӘЙРӘМ
Бәйрәм бүген, бәйрәм өчен тулган җиһан, ямьдер бүген,
Җәбраил шәфкать канатын дөньяга җәйгән бүген.
Остазларым! Тәбрик итәм сезне бүген бәйрәм белән,
Тулган ай күк ак кына күңлемдәге пакъ ямь белән.
Дустларым! Тәбрик итәм бәйрәм кояшы нур белән,
Һәм дә тәсбих берлә калтырап торучы Тур белән.
Дустларым! Тәбрик итәм ислам нуры Кәгъбә белән,
Кәгъбәгә барча тарафдин килгүче сәҗдә берлән.
Дустларым! Тәбрик итәм мәсҗед берлән, Корьән берлән,
Нәкъ шушы көн Исмәгыйльгә ингүче корбан берлән.
Дустларым! Тәбрик итәм бәйрәм китергән таң берлән,
Җирдә бәйрәм көнне шәфкать берлә тулган җан берлән.
Дустларым! Тәбрик итәм корбан күтәргән җир берлән,
Шатланып тәбрик итәм моңлы аваз тәкбир берлән.